2017-18 21st CCLC Grantees Announced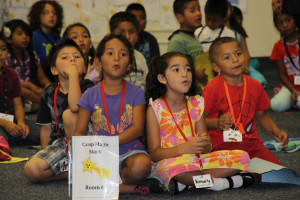 On April 11th, the California Department of Education's Expanded Learning Division released the Intent to Award funding for 21st Century Community Learning Centers (21st CCLC Elementary and Middle School) and 21st Century High School After School Safety and Enrichment for Teens (ASSETs).
Thanks to SB 1221 and all its supporters, this year's summer funding totaled $5, 432,238, allowing for more than 14,000 summer learning slots in typical 5-week, 6 hour programs. This funding represents an increase of $2,451,113, almost doubling the amount from cohort 9.
With so many new programs starting up this summer, the California Summer Matters Campaign is eager to help. Over the past 7 years, we have developed and curated tools and resources to assist those who want to start a summer program, or embed new elements of quality into existing summer programs.  Below are some links to help you get started.
PLANNING RESOURCES:
After reviewing these resources, please feel free to reach out to the Summer Matters campaign at nazaneen@partnerforchildren.org with any questions.  And as you build your programs, please keep in touch. We love to highlight programs doing great work all over California!